Prices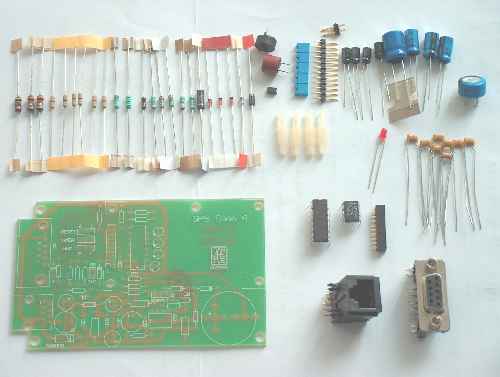 Description
Euro
GPSkit 1: For the real die-hard homebrewers who does not need a support kit, just the bare GPS
module with a 0,22F supercap, a 20p 2mm female PCB connector and a 40cm teflon coax cable
with a crimped-on MCX connector.
40,00
GPSkit 2: The support kit for the Rockwell Jupiter GPS module including GPS module.
(temporary out of stock)
62,50
GPSkit 3: The support kit for the GPS module, build and tested. Including the GPS module
(temporary out of stock)
70,00
Optional items:
0,22F Supercap for mounting on the GPS module (already included in GPSkit 1)
2,50
3,6V NiCd cell for longer clock/ram backup (makes supercap redundant). (temporary out of stock)
6,00
Strapu project box for this kit (ABS, black, no holes) (temporary out of stock)
6,50
Active GPS antenna with 5 m cable and MCX connector
22,00
Do-it-yourself cablekit (please mention supply from PS/2 or USB connector)
2,00
CDrom with documentation (only with GPSkit 1, 2 or 3)
free
The Do-it-yourself cablekit contains:
- 1,5m flat 8 wire cord with RJ45 connector
- 25 cm flat 8 wire cord with DB9 female connector
- 40 cm thin tefloncoax with MCX connector
- 20cm cable with mini-din connector (keyboard cable) to get 5V supply from laptop.
We can also supply a USB cable to tap 5V from your PC/Laptop. (1 euro extra)
- 2 male RJ45 connectors for do-it-yourself cable (crimp-tool not included!)
There is NO documentation included with the kit. All nessecary information is available on this web site or on the cd-rom. The cd-rom contains the complete web site and lots of additional info, 80MB in total.
All diagrams and PCB layout is for personal use only.
last update: Sept-15 2004
Postage and packing is not included in the above prices.